Residential // Commercial
Civil and Industrial Construction
Services include grubbing and excavation, fill placement, sub-base preparation, drainage, water, and sewerage systems, concrete paving, and highway and street construction.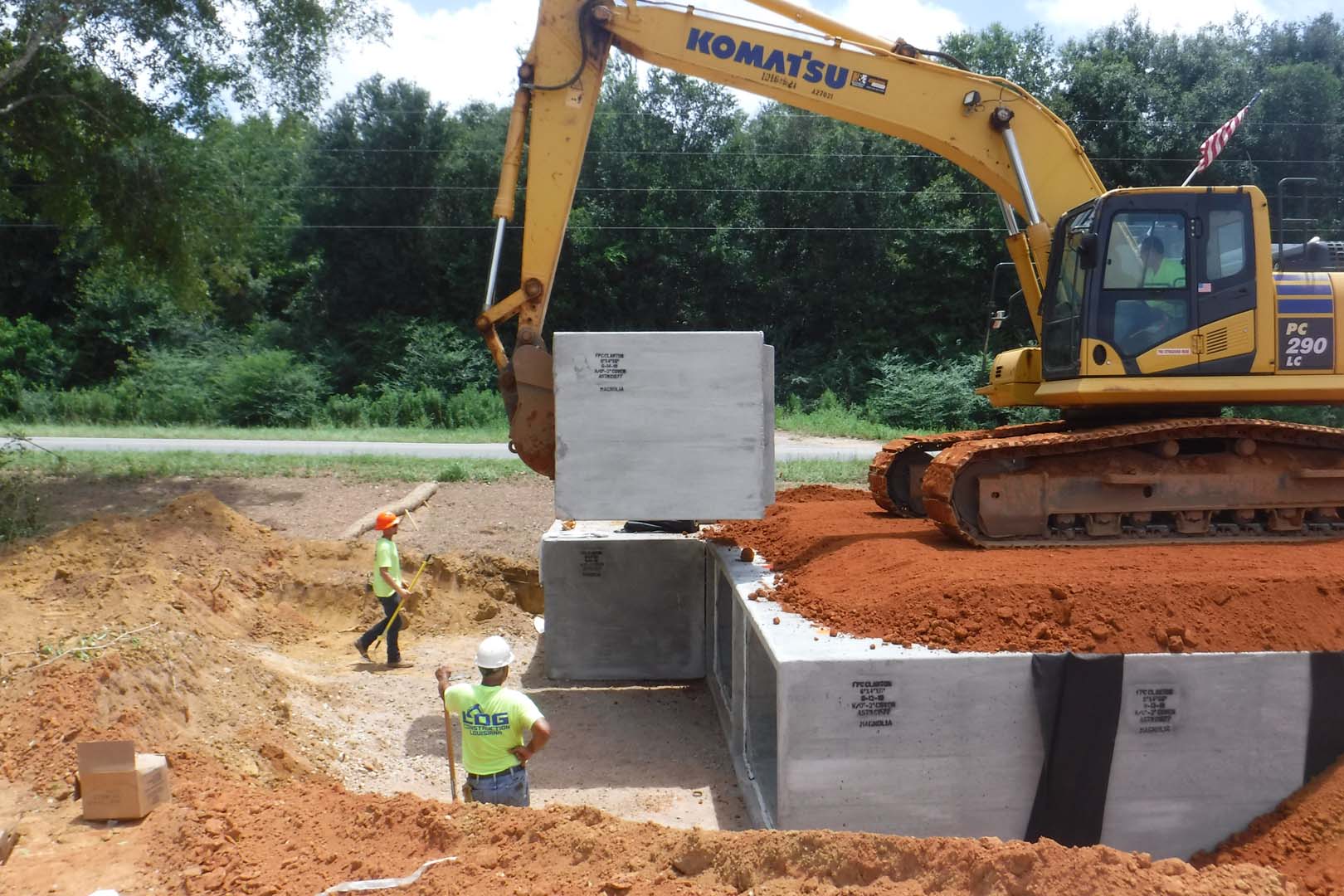 Civil Construction Materials
Materials such as sand, topsoil, and limestone. 
OVER 35 years of experience
With a wide range of projects, from simple to complex, we meet the needs of all our clients.
We are licensed in two states! (Mississippi Coming soon)
We hold a license with the Louisiana State Licensing Board of Contractors, and we are also licensed in Alabama (Mississippi coming soon).
Base Installation

Port Facilities

Parking Lots

Sports Fields
Sand Pits

Roads and Bridges

Grubbing and Excavation

Fill Placement
Sub-Base Preparation

Drainage

Water and Sewerage Systems
Highway and Street Construction

Utilities

Concrete Paving
Every client is our asset and customer satisfaction is our main priority.